Packaging Automation Solutions for Two Midwest Companies
Sharp Packaging Systems
Sharp Packaging of Sussex, WI, who manufactures bagging machinery for a wide range of industrial industries in the retail, medical, hobby, electronic and automotive markets, needed a conveyor system that gives its customers the ability to change the configuration. Tom Taylor, Director of Machinery, explained that his customers may need to lengthen or shorten the conveyor because of space restrictions within the facility. For instance, sometimes something may be temporarily placed in the same area as the conveyor, or they might have to go over, under or around an obstacle (temporary or otherwise).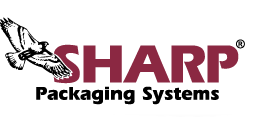 The DynaCon reconfigurable conveyor system can be reconfigured easily to meet the needs of Sharp Packaging customers without any significant downtime or expenses. If the conveyor system needs to travel uphill or downhill or around obstacles, the necessary snap-in-place modules and accessories are available overnight from Dynamic Conveyor.
Sharp Packaging is able to supply its customers with a reconfigurable DynaCon conveyor system that allows its customers the ability to change the length of their conveyors. Some of Sharps customers are able to make the conveyor longer, while others are able to make it shorter, depending on their individual needs.
Fresco Systems USA, Inc.
After installing a flexible packaging system with an integrated DynaCon conveyor for a coffee manufacturer, Telford, PA-based Fresco Systems USA, works with Dynamic Conveyor Corp. of Muskegon, MI to reuse existing modules in conveyor systems for next phase in coffee makers automation strategy.
The automation of production lines often occurs in phases. In the past, this meant that conveyor systems, utilized to link production equipment, became obsolete or required extensive mechanical alterations to fit to new production configurations.
"I've been to many plants where there are lots of conveyors that aren't being used anymore and just sitting on the side taking up space," says Rambo, Application Engineer for Fresco Systems, manufacturer of flexible packaging equipment. "I've also seen conveyors that have been chopped up in an effort to adapt them and it just looks nasty."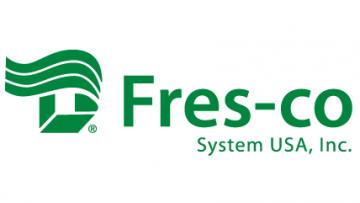 Fortunately, the existence of reconfigurable conveyor technology allows manufacturers to reconfigure systems without having to purchase an entirely new system.
Rambo says of the current project, "I'm working with DynaCon to reconfigure those conveyors and integrate them into a new case packaging system—so all of those conveyors that we purchased, will be reused for a new application."
Although many conveyor manufacturers profess their conveyor systems to be modular, with truly modular conveyors, modules as small as 6" can be purchased allowing manufacturers to customize a conveyor with off-the-shelf parts at nominal cost.
Authentic modular conveyor systems ship partially assembled in a box taking minimal space on the delivery truck. Although traditional conveyors come assembled as one piece, installation time is still 5 times that of truly modular conveyors.
Rambo says, "it's essentially like putting together big Legos. They're extremely light, making them easy to assemble. Each conveyor we have bought from them built and installed in under a half an hour whereas others would have taken us one to three hours depending on the conveyor we would have used."
Based on a unique "snap-in-place" concept of high-impact, interchangeable plastic modules, accessories and components, reconfigurable conveyor technology offers the flexibility and ease of reconfiguration to dramatically improve production or packaging flow and rapidly modify material handling schemes in order to handle more work.
Since Fresco Systems offers lean support to all of their customers, by evaluating their facilities and balancing material purchases based on production history, it is vital that any equipment they couple with their machinery with also lends itself to being lean.
As competition tightens in the manufacturing arena and the use of automation equipment broadens, engineers are motivated to look beyond the status quo in order to move materials and products more efficiently.
Truly modular systems "have an awe factor when you just look at them because the design is so simplistic," says Rambo. "It is the easiest thing to put together. There is not much maintenance, almost no adjustments required whatsoever, any modifications are made in just a matter of seconds, and that makes them a great conveyor and our customers love that."