DynaRoller™
Powered Roller Conveyors

Designed to meet your end of line needs
Get A Quote
Parts/Service
The DynaRoller zone powered, zero pressure accumulation roller conveyor offers a patented system that is modular, safe and cost effective.
Boxes, packages, trays, totes, parcels, crates and cartons of various sizes and shapes can now be conveyed using DynaRoller's innovative motor driven roller conveyor design. Capabilities include zero pressure zone accumulation, precision sortation, and seamless 90 degree transfers.
The DynaRoller zero pressure conveyor system is an excellent conveyance solution for packaging, manufacturing, logistics and other light and medium duty parcel and unit handling applications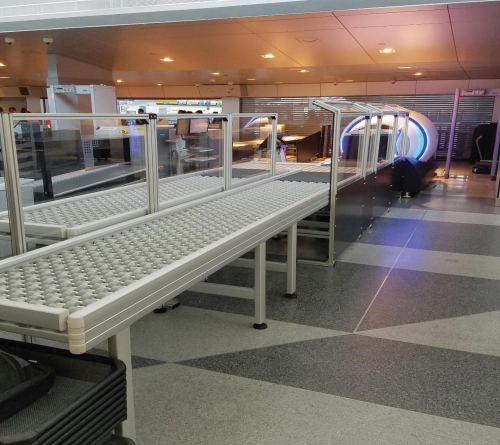 Inline powered roller conveyors offer maximum throughput coupled with omnidirectional transfers for products up to 40″ long and 100lbs.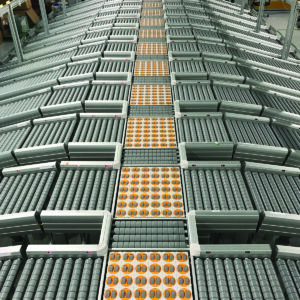 Incline & Decline Conveyors
Inclining and declining, powered roller conveyors bring packages and parcels to different elevations allowing for an optimized use of floor space.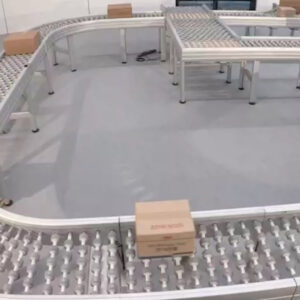 Radius turn, zone powered roller conveyors help you meet the most demanding system layouts.
Benefits of DynaRoller Conveyors
Follows with Dynamic Conveyor's modular design philosophy with the ability to reconfigure, expand, and repurpose when necessary
Excellent solution for high volume and / or precision sortation applications
Conveyor roller pitch, material, and accumulation zone lengths are easily customized to provide the best solution for the products being conveyed, belted sections available for certain applications
Simple module connectivity through pure plug-n-play technology allows for a fast and efficient installation
Seamless integration capabilities with systems such as weight & dimensioning systems, print & apply, robotics, MRP / ERP, RFID, etc.
Omni directional transfer units allow for advanced capabilities on right angle turns and multi-directional transfers
All motors and drive components are captured within the conveyor frame providing an industry leading safety solution
Built in high torque off that will shutdown the conveyor when jammed providing a high level of safety for users and eliminates need for guarding
Backed by a two-year warranty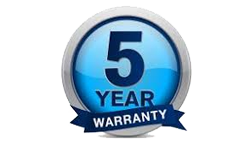 Low cost of ownership is a crucial consideration for businesses when making purchasing decisions. It refers to the total cost of owning and operating a product or asset over its lifespan. Low cost of ownership can help to reduce expenses, increase profitability, and promote sustainable and responsible asset management. Achieving a low cost of ownership can be accomplished by selecting high-quality, durable products and implementing efficient maintenance and repair processes. By prioritizing a low cost of ownership, businesses can save money and resources while also contributing to a more sustainable future.
Dynamic Conveyors product lines contribute to low cost of ownership in a variety of ways:
Modularity:

Conveyors are designed with a modular philosophy allowing them to be reconfigured to meet specific and changing needs of our customers business, which can help to reduce costs by eliminating need to purchase new equipment in the future.  

Quality Components:

We utilize high quality components in all our designs.  This leads to a durable conveyor system built to last. Reduces replacement parts costs, maintenance costs, and minimizes spare parts inventory needing to be carried.  

Low Maintenance Costs:

The design simplicity of our conveyors minimizes the number of components and wear items in a conveyor, minimizing repairs and preventative maintenance.  

Energy Efficiency:

Standard motor packages include 48v DC brushless motors, with reversing and variable speed capabilities.  Additionally, standard zone powered functionality allows for only select zones to be in operation at a time further reducing energy consumption.

Easy Integration/Installation:

Many conveyors can be easily installed and integrated with other equipment, which can help to reduce costs associated with additional onsite fabricators, installers.
We've Built Conveyors For: