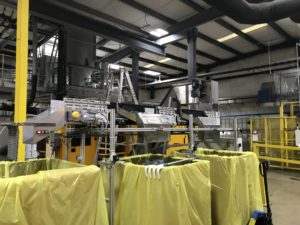 April 8, 2021 — The DynaCon® line of conveyors, from Dynamic Conveyor Corporation, includes a conveyor that meets the specific conveying needs of the plastic bottle preform molding process. The DynaCon conveyor system includes four (4) primary benefits that will provide the highest efficiency when molding plastic bottle preforms:
No Scuffs or Blemishes:  DynaCon conveyor systems include a conveyor belt that will not scuff or blemish the preforms. The belts are proven to be the best option for maintaining the highest quality preforms.
High Rate of Speed:  Plastic bottle preforms are molded at a very high rate of speed and DynaCon conveyors are adept at keeping up.
Unattended Operation:  DynaCon conveyors can provide numerous hours of unattended gaylord filling. Multiple gaylords can be filled as the conveyor redirects the bottle preforms to the next gaylord when the preceding gaylord is full.
Maintenance:  With DynaCon conveyors, there is no need to shut down the plastic bottle preform line for conveyor belt adjustments. DynaCon conveyors utilize belting that is self-tracking and doesn't need continuous tensioning or frequent replacement.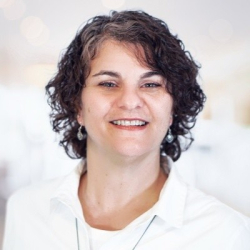 Latest posts by Marcie Palmer
(see all)