Plant Operations Managers spend countless hours and energy designing automation cells for their manufacturing floor with the goals of integrating manufacturing conveyors and material handling systems that create efficient process while optimizing floor space. Adding new machinery or changing the process within the cell can start this process all over.  The ultimate question is: how will upgrading technology within the cell fit on the manufacturing floor?
The New Standard: Cost Effective and Timely Automation Solutions
The ability to integrate conveyor solutions and full material handling systems that can be customized and easily installed is becoming standard. The outcome is clear – every new and existing piece of equipment on the floor must fit seamlessly for desired outcomes. Agility is key.
Multiple types of conveyor systems when incorporated with diverting and merging – along with mechanical restrictions –  require careful system planning and flexibility.  Automation solutions that give design engineers and plant managers the ability to revise the floor plan in a cost effective and timely way become a necessary consideration. The most ideal solution is to have the conveyor systems already in house to reconfigure as needed to meet the changing demands of the operation.
Bringing Agile Conveyor Capabilities to Life
Companies from across the world are realizing how easy and flexible Dynamic Conveyors can be in transforming to meet their changing visual and spatial needs.  Plant Managers can sketch on a napkin or provide detailed CAD drawings to describe the desired functionality and flow. The Engineering team at Dynamic Conveyor will then utilize the many agile features of its conveyor systems to develop a solution to meet the current and emerging needs of the operation.
The goal is to configure and/or design a fully integrated conveyor system that gives fluidity to the space and an efficient and functional solution to moving parts from point A to point B. Solutions can range from a single conveyor to a complex integrated system that includes overhead conveyors, transfer conveyors, powered roller conveyors and other custom conveyor systems. Dynamic Conveyor offers a multitude of customizable and easily reconfigurable conveyor systems that can fit seamlessly into current systems, creating the agility that manufacturers need to adapt to the changing process.
Meeting Demanding Conveyance Objectives – Without Sacrificing Flexibility
Dynamic Conveyor's Hybrid™ specialty conveyors are designed and built specifically to meet the most demanding conveyance objectives that can't be met with traditional conveyor systems.  The challenges that come with limited spaces; high speeds; heavy loads; heavy impact; abrasive and/or hot and cold products is overcome with the unique design of each Hybrid conveyor system.   An operation's specific products, challenges and unique needs must be considered in the design of each conveyor solution.  The form, fit and function must be reviewed and met with specialized design and selection of the ideal materials for each unique application. Automation considerations include but are not limited to full system controls, diverting, sortation and indexing.
Custom conveyor systems by Dynamic Conveyor offer versality in widths ranging from 2 to 120 inches, and   lengths as long as 100 feet. This contributes to the agility needed to meet new specifications.  Low profile models and complete flexibility on angles and geometries allow the creation of precise inclines, declines and radius turns to fit into the most precise spaces or match perfectly with other equipment.
With flexibility in today's automatic conveyor systems Plant Managers can now meet their most demanding operational objectives – versatility, efficiency, agility – with less time invested.
For more information on Hybrid Specialty Conveyors from Dynamic Conveyor, including videos, visit DynamicConveyor.com or call 231.798.1483.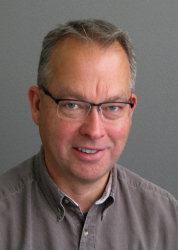 Latest posts by Paul Kuharevicz
(see all)