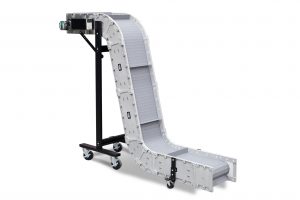 Belted conveyor systems are fairly simple machines. Generally speaking, it is not uncommon for a belted conveyor system to last 10 to 20 years, but by taking these three steps you can greatly increase that lifespan. Because conveyors are often thought of as a commodity item, it is common for people to buy a conveyor and run it at the maximum speed regardless of the product they are conveying.
Follow these steps to decreasing the operational speed and increasing the life of your next belted conveyor purchase.
Belt width: Determine the maximum belt width required for your production environment. The initial cost of purchasing a wider conveyor will be nominal compared to the fact that you will be able to double or triple its lifespan.
Drive flights: Incline conveyors require drive flights (also known as cleats) on the belt in order to move the product up the incline of the conveyor. Adding additional drive flights will minimize the distance between the drive flights and allow more product to be conveyed over the same length of conveyor belt. Similar to the width example, you can greatly increase the conveyor lifespan with the minimal expense of additional drive flights.
Conveyor speed: By following tip 1 and/or 2 you will be able to reduce the speed of the conveyor and still meet your desired production throughput. Minimizing the speed of the conveyor will greatly reduce the wear and tear on your belted conveyor system.
By following these three steps to reducing the operational speed of your conveyor, you will decrease the wear and tear on your belted conveyor and greatly expand its lifetime of use. This increased equipment lifespan will result in doubling or tripling the overall return on your investment.
[btn url="https://dynamicconveyor.com/contact"] Contact Us Today to increase the life of your next belted conveyor system [/btn]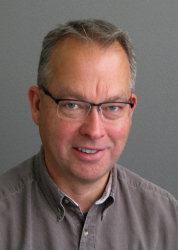 Latest posts by Paul Kuharevicz
(see all)