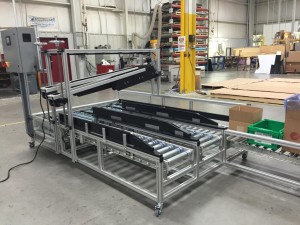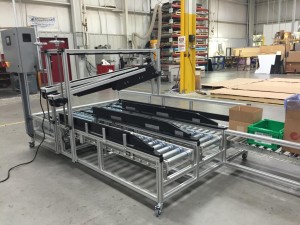 Conveyors and automation equipment can be purchased to reduce your major operational expenses, including labor, maintenance, machine downtime and utilities.  As the labor market continues to deteriorate, many manufacturing organizations are moving towards more automation.
The first step is to contact various conveyor and automation equipment manufacturers and learn about their products, benefits, services and differentiators.  Ask about their customers – who purchases from them and why.  Request quotations from at least two or three equipment manufacturers.  Ask the manufacturers to include the expected annual downtime and maintenance costs for their systems.  Also be sure to learn about the expected lifetime of their equipment.
Next, use an on-line calculator to generate an analysis and provide the cost justification for each conveyor and automation equipment manufacturer you choose.  A detailed analysis will factor in the projected labor savings, downtime costs, maintenance costs and/or increased throughput.  For the most accurate labor rate, be sure to include the cost of fringe benefits.
These financial indicators should be included in the analysis:
Payback Period: How long it takes for the equipment to pay for itself.
Return on Investment (ROI): Financing can maximize your ROI by freeing up working capital that can be reinvested to generate additional returns.
Tax Savings: Section 179 provides tax savings incentives for buying equipment.
The Cost of Doing Nothing: Waiting can be expensive. Waiting too long to acquire a machine can mean missing out on savings greater than the cost of the equipment.
Conveyors and automation equipment will pay for itself over time.  The savings will eventually equal (then exceed) the cost of the equipment.  For the greatest return on your investment (ROI), you want to exceed the cost of the equipment as soon as possible.  Be sure to carefully review the analysis for each of the equipment manufacturers and identify the one that will give you the quickest ROI.
After choosing the ideal conveyor manufacturer, you will need to decide whether you will pay cash or choose to finance or lease the equipment.  Consider the advantages and disadvantages of paying cash or financing in order to make the best decision for your organization.