Getting a custom conveyor quote can be a bit daunting.  Questions need to be asked in order for the conveyor manufacturer to fully understand your process and quote the best solution for your application.
Expect a bunch of questions ranging from product descriptions to facility specifications.  Every question being asked requires an answer.  The conveyor manufacturer needs to fully understand the scope of your requirements so they can provide the ideal solution for your application along with accurate pricing.
Keep in mind that getting pricing for a custom conveyor quote isn't as quick and simple as picking a model and referencing a price list.  Remember, the preferred custom conveyor system will be designed to meet your specific needs and increase your efficiencies.
A custom conveyor quote request form is the best guide for knowing what will be asked and includes all pertinent information required for a quote.  Below are a few questions you will find and why they are essential for getting an accurate quote.
Product information and characteristics:  What is the description of the product you will be conveying? What is the size, weight and/or bulk density?  Are there various sizes or are they the same size? Will the product always be the same?  If not, include the information for all products.  Having a thorough understanding of the product is imperative for selecting the ideal belt for the conveyor system.
Your process:  It is beneficial to understand what is happening upstream and downstream from the requested conveyor system.  How and what type of equipment will be used to feed the conveyor (machine, vibratory feeder, hand loaded, box dump)?  Do you need equipment to feed the conveyor included in your quote?  What will the conveyor be feeding downstream (box, table, hopper, another conveyor, etc.)
Configuration and measurements: Conveyor configurations range from a simple horizontal to a vertical z style.  Knowing what will fit best in your process and the required measurements of the conveyor and/or the equipment upstream and downstream will be required.  How much space will be allocated for the conveyor and/or the entire process?
Rate requirement:  What are the weights/volumes of your product?  How much throughput do you require (per minute, shift, day, year, etc.)?  How fast will the product need to travel on the conveyor?  This helps to properly select the correct motor for optimal energy efficiency.
Additional options:  Most conveyor manufacturers offer a variety of options to enhance the performance of your custom conveyor system.  Some to consider include metal detection, hoppers, chutes, diverters, safety guarding, covers, E-stops, photo eyes and many more.  Let the conveyor manufacturer know what's on your 'wish list'.  You may be pleasantly surprised with what they have to offer that will allow you to succeed in increasing your efficiencies.
A conveyor manufacturer who takes pride in delivering conveyor solutions that meet or exceed their customers' needs will be more than happy to assist any time you are trying to complete a custom conveyor quote request form.
[btn url="https://dynamicconveyor.com/contact"] Get a Custom Conveyor Quote Today [/btn]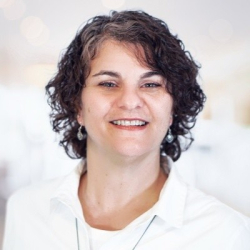 Latest posts by Marcie Palmer
(see all)