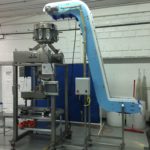 The Food Safety Modernization Act has driven some conveyor manufacturers to start with a clean slate and design their food-handling conveyor systems from the ground up while keeping the ease of sanitation in mind. When considering the total cost of conveyor ownership, ease of cleaning has moved from an after-thought to a major consideration any time a conveyor will be in direct contact with food.
Guidelines for equipment design, including conveyor systems, have existed since the 1920s, when the 3A certification program for dairy processors was created. A broader hygienic view began coming into focus 15 years ago, when a working group of meat and poultry processors established 10 sanitary design principles. 
Those principles include:
Cleanable to a microbiological level
Made of compatible materials
Accessible for inspection, maintenance, cleaning and sanitation
No product or liquid collection
Hollow areas should be hermetically sealed
No niches
Sanitary operational performance
Hygienic design of maintenance enclosures
Hygienic compatibility with other plant systems
Validated cleaning and sanitizing protocols
Your worries can be eased when finding a conveyor system that incorporated the ten FSMA principles into its standard conveyor design.  In the food processing industry, the ease of which you are able to clean a conveyor system is imperative.  Food grade conveyor systems that offer a simple design that is easy to take apart for quick cleaning and sanitizing will be optimal in meeting FSMA requirements.  A good design will allow you to take the conveyor apart without the use of tools.  The right conveyor will be designed to make sure all components are accessible for cleaning and are self-draining with no product or liquid collection points.
Sanitizing and cleaning your food conveyors is necessary, but the task becomes quicker and easier when the conveyor was designed with ease of cleaning in mind. With the right conveyor, you will be able to meet the standards of the food safety modernization act and greatly reduce your risk of product contamination and recall.
[btn url="https://dynamicconveyor.com/contact"] Contact Us Today for a conveyor that meets FSMA standards and reduces your worries [/btn]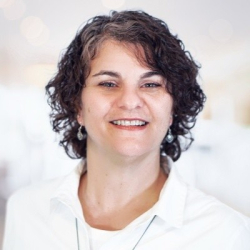 Latest posts by Marcie Palmer
(see all)