Low cost conveyors might be the search terms you will use when looking to buy your first conveyor. When doing so, you might overlook considerations that are subtle, but very important to making sure you have a positive first experience. Beware of a conveyor that has a significantly lower price compared to other conveyor manufacturers. You probably will not get everything you truly want when purchasing low cost conveyors. Below are three tips you should consider before placing your first conveyor purchase:
Onsite Conveyor Application Review
Dealing face-to-face with a company representative is always ideal. Trying to explain your requirements over the phone invites the opportunity for omissions, missed details and misunderstandings. When dealing with a seasoned sales representative that can see your manufacturing facility, he or she can lead the discussion and provide you with the ideal conveyor solution versus just getting a low cost conveyor. The sales rep should also be available for a no-cost, onsite setup to make sure your conveyor is assembled and running correctly.
Conveyor Quotation
The quote you receive should be thorough, but easy to read. Accurate 2D drawings should be included. 3D isometric drawings (step files) should be available if you need to add the conveyor to your existing machine or shop floor drawing. You want to be confident that the conveyor you will be receiving will fit into your process and meet all of your expectations.
Service and Replacement Parts
It is important to carefully review the conveyor manufacturer's website. Not so much for the marketing component, but rather from a service stand point. The length of the warranty should give you a clue regarding the dependability of the conveyor system. Any reputable conveyor manufacturer will offer a five year warranty. Inquire about the most common replacement parts and why. A long list of parts will be the indicator of a conveyor that will need frequent maintenance and costly replacement parts.
[btn url="https://dynamicconveyor.com/contact"] Get started with an onsite conveyor review [/btn]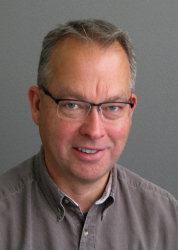 Latest posts by Paul Kuharevicz
(see all)