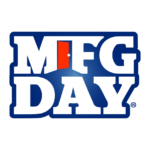 What does Manufacturing Day and conveyor systems have in common?
Manufacturing is vital to the U.S. economy and conveyor systems are vital to manufacturing.  No matter the product being manufactured, conveyors are used to move the product from operation to operation, down the assembly line and/or from the warehouse to the shipping dock.
National Manufacturing Day is observed annually on the first Friday in October.  Manufacturing day is set aside to celebrate those who proudly stand behind the goods and services made in America.
Fortunately for Americans, manufacturing remains a vital part of the U.S. economy.  A vibrant manufacturing base leads to more research and development, innovation, productivity, exports, and middle-class jobs.  Manufacturing helps raise living standards more than any other sector.
Manufacturing generates more economic activity than other sectors.  For every dollar of domestic manufacturing value-added, another $3.60 of economic activity is generated elsewhere across the economy.  For every manufacturing job, there are 3.4 jobs created in non-manufacturing industries.  No other sector comes close to these numbers.
Given the nexus between research and development and manufacturing, a vital manufacturing sector plays an important role in maintaining an innovative economy.  Innovation is extremely important to the future of America; therefore, the celebration of modern manufacturing is meant to inspire the next generation of manufacturers.
As you go through your day, look at the variety of products you use.  Stop and take a moment to think about those that were involved in the research, development and manufacturing of the products that have simplified your modern day life.
Subscribe to our E-News and stay informed!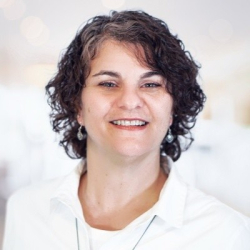 Latest posts by Marcie Palmer
(see all)