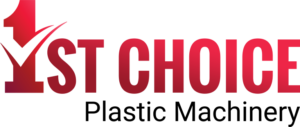 November 15, 2019 — Dynamic Conveyor Corporation announced today that 1st Choice Plastic Machinery has joined Dynamic Conveyor's team of conveyor sales agencies. 1st Choice Plastic Machinery is based in Jacksonville, Texas and will work with plastics molders in Texas, New Mexico, Louisiana and Mississippi for their conveying needs. In addition to modular conveyor systems, 1st Choice Plastic Machinery offers a variety of equipment to meet the needs of the plastic molding industry.
Dynamic Conveyor has been providing reconfigurable conveyor solutions to the plastics manufacturing industry since 1991. The company was founded following the development of the first truly modular conveyor systems – the DynaCon®. The DynaCon modular conveyor is an alternative to traditional conveying systems that cannot be modified without great trouble and expense. The DynaCon system is purchased by plastics molders in a variety of industries all over the globe. The DynaCon is used to move plastic parts in a variety of industries such as automotive, medical device, building supplies, packaging and health and beauty supplies. Customers appreciate the flexibility and ability to reconfigure their conveyor systems when their processing needs change.
For more information on Dynamic Conveyor and DynaCon conveyor systems, visit www.DynamicConveyor.com or call 231.798.1483.  For more information about 1st Choice Plastic Machinery, visit www.1stchoiceplasticmachinery.com/ or call 936-675-0264.