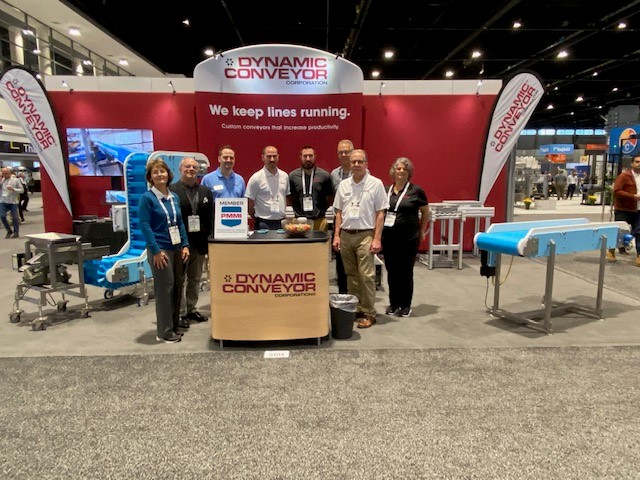 The Dynamic Conveyor booth at the PackExpo International was buzzing!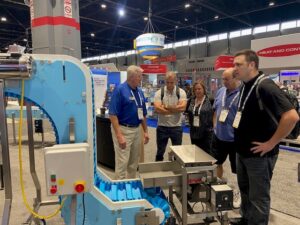 After being off from its normal schedule due to COVID-19, the expo was back to the McCormick Place in Chicago, October 23-26, 2022. 44,000 people attended the event to learn of the trends, equipment, and product innovations that could assist in meeting their current operational challenges.
Attendees came from around the world and represented a wide variety of industries including packaging, food, plastics, and general manufacturing. System Integrators and OEMs also found Dynamic Conveyor as a valuable partner to fill gaps in their product offering. The energy was high, and it was exciting to make so many great new connections!
Top Industry Trends: Automation and Turnkey Conveyor Solutions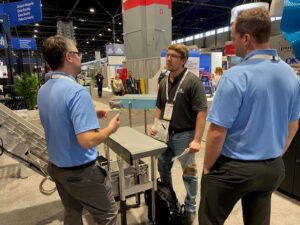 Popular topics of discussion during the show were automation, turnkey conveyor solutions, supply chain, lead times and labor challenges. No matter which side of the equation attendees were on – supplier or end user – these issues have thrusted organizations into innovation and automation.
It was loud and clear that visitors to the Dynamic Conveyor booth are looking for turnkey conveyor solutions with one vendor to fully automate their operations. The company's innovative modular and specialty conveyor systems like DynaCon, Hybrid, DynaClean, Box Filling and DynaRoller gives Dynamic Conveyor the ability to meet this need.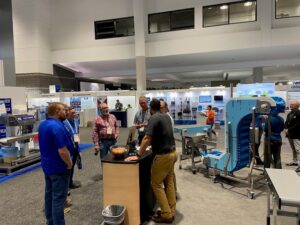 Labor shortages have prompted organizations to consider custom conveyor systems for even the simplest activities to free up current staff for more valuable tasks. Attendees were searching for conveyance solutions for a variety of operational tasks on their manufacturing floor. How rewarding it was to see relief on the faces of those with challenging applications when they learned of the practical solutions Dynamic Conveyor can provide to their most pressing needs.
Fast Lead Times Impress Attendees
Dynamic Conveyor's average lead times of 7 – 10 weeks were also refreshing news for attendees with many other suppliers giving 20+ weeks lead times. A conveyor solution designed specifically for customers' needs and delivered in around seven to ten weeks was very well received.
The Dynamic Conveyor team is back in the office scheduling discovery meetings with the hundreds of companies expressing interest in forming valuable partnerships for turnkey conveyor solutions. The future for all is bright!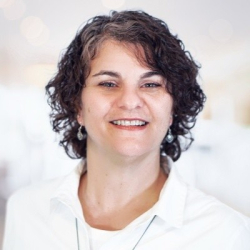 Latest posts by Marcie Palmer
(see all)