After successfully reconfiguring DynaCon conveyor systems to meet changes in production areas at its Erie, PA, plant, Plastek Industries chose to outfit its material handling system in the new Hamlet, NC plant that manufactures oval deodorant stick containers with DynaCon modular conveyors.
Plastek Industries, pioneer in the development of the first line of clear gel, anti-perspirant packages, designs and manufactures consumer packaging and personal care products.
"What is great about the system is the flexibility," says Ray O'Donnell, Corporate Facilities Manager.  "When we make changes in our process, we don't have to design our work areas around the existing conveyors, we change the conveyors to meet our work areas."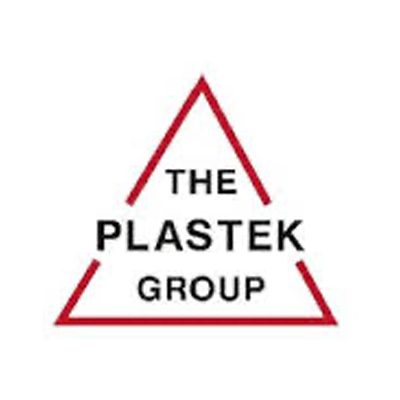 Any time plants redesign a process, there are bound to be snags along the way and O'Donnell says, "that isn't a problem with DynaCon.  If the layout is off by 6 inches or a foot, it can be accommodated by adding or subtracting a module."
Dynamic Conveyor offers several types of conveyors utilizing reconfigurable conveyor technology and the primary modular conveyors used in the NC plant are the DynaCon conveyors and Modular Low Profile Conveyors.
In the NC plant, the modular Low Profile Conveyors are used primarily for injection press parts removal, cooling, and discharge conveying plastic parts.  "Use of PLC programming can control direction & use of conveyor as needed,"   O'Donnell says.
Another benefit of the Dynamic Conveyor's Low Profile Conveyor is that it offers application flexibility where conveyors are required but with limited available vertical clearance and size of product placed on the conveyor.  With a standard 12" conveyor, materials have to be smaller than 12" to fit within the frame, but with a 12" wide Low Profile Conveyor, objects larger than 12 inches can hang over each side.
Again, flexibility is the primary benefit of DynaCon's reconfigurable conveyor technology.  When organizations are ready to reconfigure, Dynamic Conveyor will take the original set up, redraw it, tell users the parts needed and ship it off.
Although, because the systems are so straightforward, organizations often determine what modules they need and just order parts.
"DynaCon is very good when it comes to customer service & delivery" says O'Donnell.  "We needed some custom components and they were able to get us what we needed in about four weeks, and with another manufacturer it would have taken eight," he says.