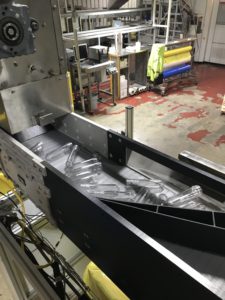 Conveyors are an integral part of the process of molding plastic bottle preforms. When looking for a conveyor system to move your preforms out from your machines, look for a system that will accomplish the job with ease and reliability. Consider the following when evaluating your needs for conveying plastic bottle preforms:
Will the conveyor belt scuff the preforms? Conveyor belts are made from a variety of materials. You want to look for a conveyor belt that won't scuff or blemish your preforms. Plastic link style conveyor belts made from polypropylene are proven to be the best option for maintaining the highest quality preforms.
Can the conveyor system keep up? Plastic bottle preforms are molded at a very high rate of speed. Make sure the conveyor you select can keep up with your molding machine. Conveying a high volume of preform parts can best be achieved with a combination of motor speed and width of the conveyor.
Does the design of the conveyor system assist with gaylord filling? For the highest efficiency, the conveyor will move the parts out and away from the molding machine and directly into one of multiple gaylords. The conveyor should be able to take the part count from the machine and redirect the bottle preforms to the next gaylord when the preceding gaylord is full. With the ability to fill multiple gaylords, your system will be able to run unattended for several hours.
How much time will be needed for conveyor maintenance? The last thing you want to do is shut down your bottle preform line for conveyor maintenance. Belt adjustments are the most common maintenance requirement for some conveyors. Other conveyors utilize belting that is sprocket driven, self-tracking and doesn't need continuous tensioning or frequent replacement.
Conveyors may seem like a basic piece of equipment. But realize that getting the ideal conveyor can make a big difference in achieving the high efficiency you desire from your plastic bottle preform molding process.
[btn url="https://pages.services/welcometo.dynacon.dynamicconveyor.com/questions-to-ask-belt-conveyor/"] Get a FREE copy of Questions to Ask Before Purchasing a Conveyor [/btn]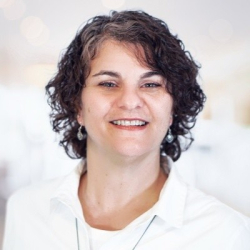 Latest posts by Marcie Palmer
(see all)