Parts Conveyors Are a Key Element to Your Plastic Processing Operation
There is much to be said about parts conveyors with respect to moving, sorting and distributing plastic molded parts. Designed to increase productivity, a parts conveyor system is one of the key elements to your plastic processing operation.  Although there are many types and styles, consider the following when evaluating your needs to convey your plastic parts out of and away from your machines:
Process: How will the parts be moved?  What aspects of the process are most important when plastic parts are being conveyed?  Do the parts need to be conveyed in single file or in bulk?  Do the parts need to be cooled?  Consider conveyor systems with multiple belt styles, drive flights and accessory options such as cooling fans and waterbath tanks.
Design & Throughput:  What space within the facility will be allocated?  Can the conveyor system meet the needs in the appropriate space?  How does it fit with the other equipment?  Do the plastic parts need to be conveyed to a secondary operation or a box?  In addition to the allocated space, also consider conveyor configurations and height adjustability.
Budget: How much is allotted to spending?  What are the operating, maintenance and replacement parts costs?  The parts conveyor should last for a long time; therefore, think beyond the initial purchase and consider the total cost of ownership for the years you plan on using the conveyor.
Long Term Usage: What are the company's growth plans?  Will the conveyor system have the ability to adapt as the company grows?  Try to think beyond the immediate needs and consider a parts conveyor system that will give you the ability to change along with your operation.
Consider modular conveyors whether implementing one simple parts conveyor or an entire turnkey conveyor system.  Modular conveyors give you the ability to design a system to meet the conveying needs you have today and the flexibility to make changes for the needs you have in the future.
Stay informed by Subscribing to our E-News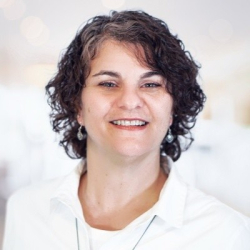 Latest posts by Marcie Palmer
(see all)