Solve Challenges and Achieve Success with Reconfigurable Conveyors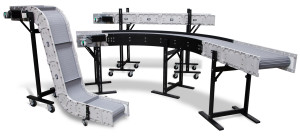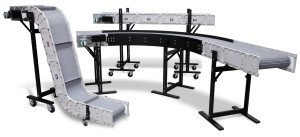 Reconfigurable conveyors offer a modular design that will allow you to reconfigure when your conveying needs change.
The challenges you face today are different than they were a few years ago.  The challenges you will face tomorrow are different than they are today.  Shouldn't the conveyors you use today be equipped to meet your future demands?
Reconfigurable Conveyor Design
The conveyors you choose today should offer a modular design that will allow you to modify the conveyors in the future.  When your conveying needs change you should have the ability to easily remove, insert and/or exchange portable conveyor modules to create a new conveyor configuration.  Configuration options should include the ability to lengthen or shorten the conveyor; the ability to add, subtract or modify angles; and, if you choose, the ability to take your conveyor around lateral turns.
Easy to Repair
Conveyors manufactured of impact-resistant polycarbonate modules offer both durability and the ability to be replaced if needed.  Imagine if a fork truck were to run into your conveyor.  Would it survive?  If not, what would it cost to repair or replace it?  Replacing a conveyor module on a reconfigurable conveyor is much less costly than replacing an entire conveyor system.
Link Style Belting
Plastic link style belting found on reconfigurable conveyors offers the same advantages as the conveyors themselves.  A wide variety of modular belt styles are available and are interchangeable on reconfigurable conveyors.  Being modular, belt flights can be easily added or removed as needed.  If damage occurs on a section of the belt, then only that section will need to be replaced.
There is one thing that you and I know for sure.  Nothing stays the same.  Your conveyor needs will change.
Subscribe to our E-News and stay informed!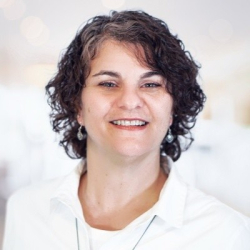 Latest posts by Marcie Palmer
(see all)