Workplace safety will be a focus in June as thousands of organizations across the United States will be celebrating National Safety Month. National Safety Month focuses on reducing the leading causes of injury and death at work, on the road, and in our homes and communities.
Workplace safety should always be on the minds of employers and employees. One area of concern are the numerous risks that accompany material handling. Tasks such as lifting, carrying and pushing can make the workplace unsafe for your employees. Injuries associated with material handling can also be quite expensive with medical costs, lost productivity, and decreased employee morale. As an organization, you want to take preventive measures to minimize injuries and the costs associated with them.
Manual Material Handling
Manual material handling is risky, time-consuming and laborious. Physical weariness and fatigue are common occurrences in manual material handling tasks. Three primary factors include stressful postures like bending or twisting, highly repetitive motions such as frequent reaching and lifting, and forceful exertions like carrying or lifting heavy loads.
Regardless of whether you have an excellent ergonomic process that caters to your employees' capabilities, daily manual work can take a toll on your employees' health and well-being. Cumulative fatigue eventually will give way to a musculoskeletal disorder.
Increase Workplace Safety with Conveyors
Rather than carrying products manually, a conveyor system can be used to move products from place to place and/or from one height to another height. By choosing to use conveyor systems for your material handling needs, you can make the process safer, faster and more efficient for your employees.
Conveyor systems can replace the need for your employees to reach, lift and take product to a higher location. They are capable of moving your product to a raised height, such as a vibratory bowl or hopper, while keeping your employees' safe on the ground.
When utilizing a conveyor system, you eliminate the need for your employees' to bend down, lift, and carry product. Conveyors can bring your product from low to the ground to a height that is ergonomically safe for employee interaction with your products.
Conveyor systems are just one of the many ways in which you can keep your employees safe while increasing employee productivity.
[btn url="https://dynamicconveyor.com/contact"] Increase Your Workplace Safety [/btn]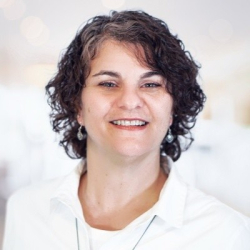 Latest posts by Marcie Palmer
(see all)