World Communion Cups manufactures disposable plastic communion cups to supply to churches across the U.S. and abroad.
Challenge
The organization was moving into a new facility and had the opportunity to optimize the manufacturing process flow in the new plant. Jim Becker, Engineering Technician for World Communion Cups, wanted to automate processes with conveyors to save on labor costs while ensuring the conveyor solution chosen would be able to grow and easily be reconfigured to meet the demands of the growing Company.
Jim said, "I wanted to select the right solution the first time and needed the confidence of a system that could adjust to our processes as they evolved.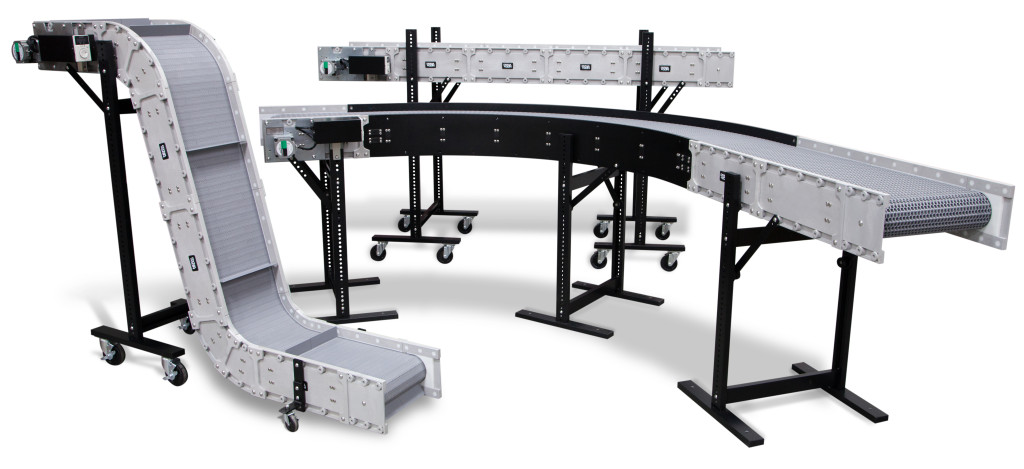 Solution
Jim found the Dynamic Conveyor website and after viewing the many modular conveyor videos online he considered the conveyor system an obvious solution. After working with a Dynamic Conveyor Regional Sales Manager and engineering team, he selected a variety of DynaCon modular conveyor configurations – Flat and Z – that were the perfect match for the manufacturer's needs. The company has since added to its DynaCon family of manufacturing conveyor systems to continue to support the changing needs of the manufacturing process.
Results
The modularity of the DynaCon conveyor system provides Jim with continued confidence to reconfigure as needed. The conveyor systems also add the automation needed to streamline processes, reduce labor costs, and align people with more valuable roles inside the company. "It is like having the ability to create a custom conveyor system onsite, we can retrofit in endless ways. These conveyors have advanced my expertise as an Engineering Technician", said Jim.