Custom Parts Conveyor Systems – Ready To Ship In Just 3 Days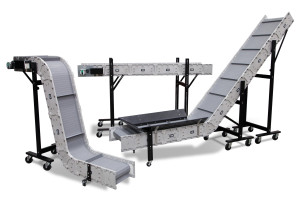 When you need a conveyor system custom-made to meet your needs, days might make the difference between meeting production goals and losing valuable time. That's why Dynamic Conveyor is pleased to offer our 3 Day Quick-Ship Program.
Quick-Ship conveyors are built using the same DynaCon modules and components; therefore, they offer the same benefits as our DynaCon modular conveyors.  Quick-Ship conveyors are available in 12″, 18″ and 24″ widths and can be as long as 15′ in length.
Get a Quote Today!
Contact us if you need assistance or would like to discuss your application before completing the quote request form.
Step #1:  Download the form and "Save as PDF"
Quick Ship Quote Request Form
Step #2:  Open the saved PDF form on your computer, Complete and Save (again)
Step #3:  Complete your contact information below
Step #4:  Attach your saved PDF Form and other relevant documents
Step #5:  Submit your Quick-Ship Conveyor quote request


Once you've placed your order, your conveyor will be built and ready to ship in just 3 days!