DynaCon Conveyor System Features & Accessories
DynaCon Modular Conveyor Reconfiguration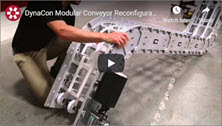 Watch as a DynaCon modular conveyor system is quickly and easily reconfigured.
Adjustable Height Option on a DynaCon Conveyor

See how quick and easy it is to adjust the height on a DynaCon flat belt conveyor
DynaCon Integrated Conveyor Systems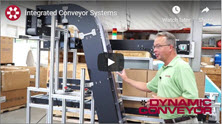 See how a DynaCon integrated conveyor system can improve efficiency in your facility.
Cable E-Stop on A DynaCon Modular Conveyor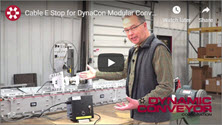 Watch this demonstration of a cable E-stop on a DynaCon Modular conveyor system.
DynaCon Tumbler Separator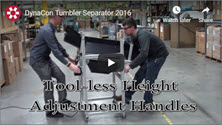 See a DynaCon conveyor tumbler separator in action!
Inline Box Filling Conveyor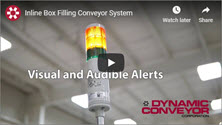 Watch as an inline box filling conveyor efficiently fills boxes.
Product Rejection Chute on a DynaCon Conveyor System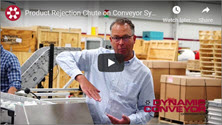 See how a product rejection chute works on a DynaCon conveyor system.
DynaCon Modular Conveyors In Action
DynaCon Radius Turn Conveyor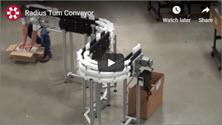 Watch a DynaCon radius turn conveyor in action!
DynaCon 90 Degree Vertical Incline Parts Conveyor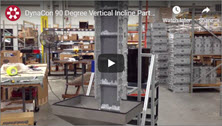 See a DynaCon 90 degree vertical incline parts conveyor in action!